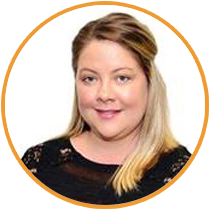 Meet Lauren from Customer Care
My name is Lauren, I am a Customer Care specialist here at Fox. I started in 2018 after having my first child and I have recently returned to work after having my second. Born in Brisbane, I'm a Queensland girl through and through (Go Maroons!)
I have a passion for Art and Photography. When I'm not running around after the kids, I enjoy drawing, painting and finding new recipes to cook up for the family.
My career has mostly been in Retail Management and Customer Service. I'm definitely a people person at heart, I get a real sense of joy from peoples' satisfaction with the services we offer.
My goal at Fox Finance Group is to ensure our customers enjoy their experience in dealing with us from beginning to end, which in turn hopefully spreads the word on the amazing people that work for Fox and the wide range of services we offer.
Click Here
to see Lauren's latest articles