Money in Your Account Within 24 Hours
Money in Your Account Within 24 Hours
We Are Your Local Connection To the World of Unsecured Business Loans
Unsecured Business Loans Caboolture
We have been providing our clients the best Unsecured Business Loans in Caboolture for many years. The knowledge and expertise that we have gained over the years allows us to fully understand just about every scenario thrown our way and offer our customers freedom of choice by having a panel of Unsecured Business lenders available to choose from.
Do you need to purchase something for your business right now?
We've helped thousands of Australian businesses grow by partnering with us and using smart lending strategies within their business with a clear strategy to take things to the next level.
We have been a part of the success stories of businesses trading in hospitality, retail, beauty services, transport and aviation, wholesalers, accountants, solicitors, real estate agents and much more.
We have access to funders that can offer:
Unsecured Business Loans from $5,000 to $250,000
No Security Required
A Simple, Easy Online Application Process
Fast Loan Decisioning
Cashflow Friendly Repayments
No Hidden Fees
No Penalties for Early Repayment
Ability to Easily Re-Tap into Funding Lines
Your Business Loan can be used for several purposes:
Funding Your Business into a New Opportunity
Purchasing Inventory
Managing Working Capital
Purchasing Equipment
Paying for Marketing
Refinancing
Consolidation of Current Debts
Payment of Tax Debt and more
How do I qualify?
Have you been in business for at least 6 months?

Is your business registered for GST?

Do you have a minimum monthly sales turnover of $10,000
We have access to funders for:
Unsecured Business Loans from $5,000 to $250,000

No Security Required

A Simple, Easy Online Application Process

Fast Loan Decisioning

Cashflow Friendly Repayments

No Hidden Fees

No Penalties for Early Repayment

Ability to Easily Re-Tap into Funding Lines
Your business loan can be for several purposes including:
Cashflow to Help Pay Bills

Funding Your Business into a New Opportunity

Purchasing Inventory

Managing Working Capital

Purchasing Equipment

Paying for Marketing

Refinancing

Consolidation of Current Debts

Payment of Tax Debt and more.
If you would like to start growing your business in a sustainable, positive way with the use of smart funding options, then you have come to the right place. We want to work with you and your business to help you achieve your business financial goals. We can help you get the funds you need in as little as one business day.
Love To Deal Local?
As a local Sunshine Coast business, we know how important it is to our local economy to support local businesses. That's why we ensure that we are supporting local businesses with everything that we do in our business. From marketing, advertising, printing, vehicle purchases right the way through to the professional services that our business requires, they are all local! So think Fox Finance Group for your local choice of Finance Broker in Caboolture, on the Sunshine Coast, Wide Bay or Moreton Bay.
Business Finance Options
Transport and Equipment Finance
Fox Finance Group has been assisting Australian Businesses to help them finance their business equipment since 2006.

Our team take the legwork out of finding the best deal in the marketplace across a range of industries including Trucks and Transport, Mining and Construction, Farming and Ag, Boating and Marine, Aviation, Hospitality, Office Equipment and more. Whether it's new or second-hand equipment, from a private vendor or dealer, we have a tonne of finance options for you.
READ MORE
What are the next steps from here?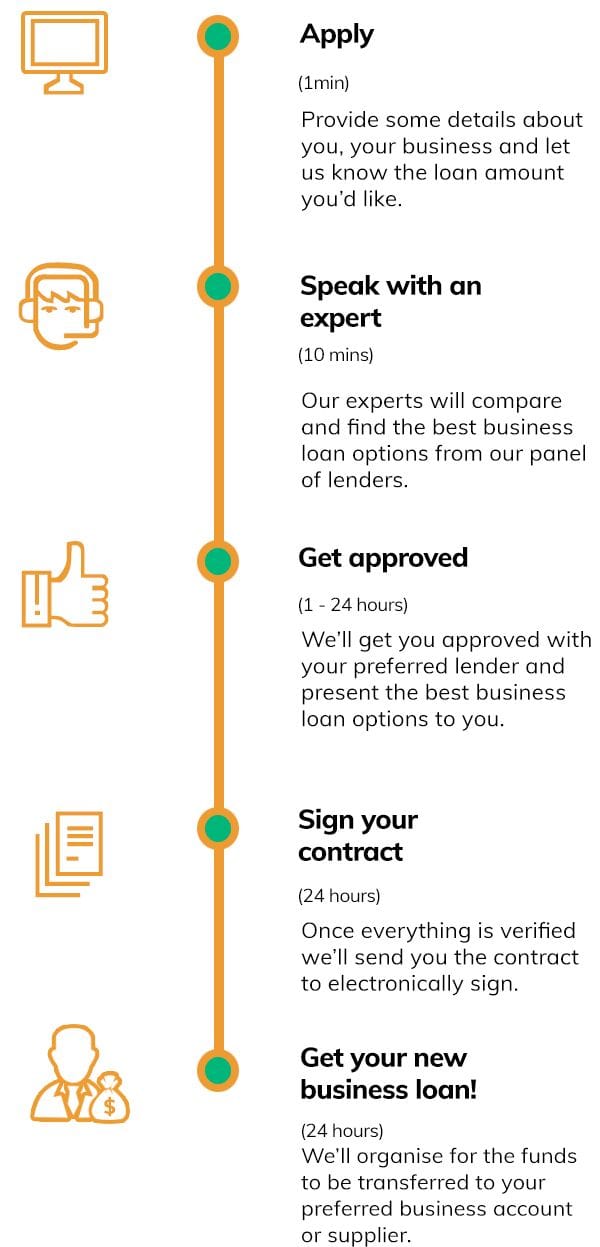 Think about Fox Finance Group for "Everything Finance".