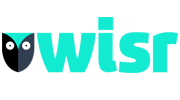 About Wisr
Wisr is Australia's only ASX listed (ASX: WZR) marketplace lender and a fintech pioneer in the rapidly growing Australian consumer finance market.
As a technology company they're committed to building products, apps and services to help Australians do more with their money. Their promise is to provide a fair way to financial wellness to all Australians. Fast personal loans is their go to, and they partner with companies such as Fox Finance Group to get their personal loan product to market.

The Wisr way
Their vision is to bring financial wellness to the world.
This means striving to deliver wiser financial choice, consumer products and investment outcomes across everything they do.
Wisr are committed to responsible lending, and the financial wellness of customers
They lead with tech to find truly beautiful and innovative solutions
They're backed by significant institutional investment, with a great set of large forward thinking companies like Fox Finance Group working alongside them as partners
They have a strong 5+ year track record in marketplace lending, with some huge goals for the future
They have a retail Fund that has delivered consistent returns for years
They're not all robots (but they do occasionally build them)
Here at Fox Finance Group we are very passionate about educating our customers and providing them as much detail as we can so they can make an educated decision.
We provide our customers a wide range of loan repayment calculators so you can work out how much your finance could be and much more.
Our team are here to help you when you have more questions or are ready to apply. Apply online or speak with the team on 1300 665 906.
If you'd like to know how much you qualify for, no problem, speak with us about setting up a loan pre-approval so you know exactly how much your loan will be even before you commit to proceed. This is an obligation free service that we provide our customers.
Here at Fox Finance Group, our team care about helping you understand your credit score and what it means for you. Speak with your Lending Specialist about how we help you protect your credit score and what you can do to grow your credit rating.

Why Do So Many Customers Trust Us?
We have access to the best lenders wtih the lowest interest rates
We offer you a free credit assessment without affecting your credit score
We provide loan pre-approvals so you can go shopping with peace of mind
We help you understand and protect your credit score
We offer a speedy service with same day loan approvals
We do all the running around and hard work to find you the very best deal
Speak with a Lending Specialist Now!

In using our loan calculators you agree to our Disclaimer.
Speak with a Lending Specialist Now!
Looking for the best loan?