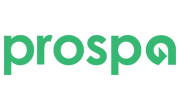 Our vision is to change the way small business owners experience finance

Prospa is Australia's #1 online lender to small businesses. Unlike traditional lenders, Prospa understands small business owners need faster finance solutions so you can make decisions quickly and seize opportunities with total confidence.
What loans do they offer?
Prospa offers unsecured business loans of between $5,000 and $300,000 with no security required to access up to $100,000. Application takes just 10 minutes, you can get same day approval, and funding is possible in 24 hours. Using a smart proprietary technology platform, we focus on the health of a business to determine creditworthiness.

Leading the way
Prospa is a multi-award winning, high-growth company. Prospa was awarded the Telstra Business Award for Best Medium Business NSW in 2017, and in 2018 topped the Financial Times list of high-growth companies in Asia-Pacific.
In 2018 Prospa achieved a clean sweep of the MFAA Excellence Awards for Fintech Lender of the Year, winning in all states and nationally. Prospa is an AON Hewitt Employer of Choice two years in a row and ranked 6th in LinkedIn's Top Startup Places to Work, Australia 2018.
Prospa has a variety of industry leading strategic partners who share our vision of providing easy access to capital for small businesses wanting to grow including Reckon, Xero and Mortgage Choice.
Small business is at the heart of everything they do. 97% of businesses in Australia are classified as small, and together these small businesses account for about half the value of the economy and 70% of the workforce. Since 2011, Prospa has helped thousands of them to grow and take advantage of opportunities.
Here at Fox Finance Group we are very passionate about educating our customers and providing them as much detail as we can so they can make an educated decision.
We provide our customers a wide range of loan repayment calculators so you can work out how much your finance could be and much more.
Our team are here to help you when you have more questions or are ready to apply. Apply online or speak with the team on 1300 665 906.
If you'd like to know how much you qualify for, no problem, speak with us about setting up a loan pre-approval so you know exactly how much your loan will be even before you commit to proceed. This is an obligation free service that we provide our customers.
Here at Fox Finance Group, our team care about helping you understand your credit score and what it means for you. Speak with your Lending Specialist about how we help you protect your credit score and what you can do to grow your credit rating.

Why Do So Many Customers Trust Us?
We have access to the best lenders wtih the lowest interest rates
We offer you a free credit assessment without affecting your credit score
We provide loan pre-approvals so you can go shopping with peace of mind
We help you understand and protect your credit score
We offer a speedy service with same day loan approvals
We do all the running around and hard work to find you the very best deal
Speak with a Lending Specialist Now!

In using our loan calculators you agree to our Disclaimer.
Speak with a Lending Specialist Now!
Looking for the best loan?