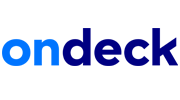 What is OnDeck about
OnDeck launched in Australia in 2015 to solve a major issue facing small businesses: efficient access to capital. They use cutting-edge technology to evaluate businesses based on their actual performance, not solely business owners' personal credit scores. Ultimately, this makes it possible for them to responsibly provide access to credit. As a result, businesses are able to spend their time where it provides the most benefiton their customers and on growing, rather than looking for a small business loan.
Unsecured business loans is definitely one thing that OnDeck are good at, but are not limited to. Our team at Fox Finance Group is dedicated to helping our SME clients grow their business, and OnDeck are on our panel of lenders to help us acheive this.
They understand that financing a small business can be a challenge that requires more time than most small business owners have available. Business operations, accounts receivable, accounting and marketing are all an important part of running a small business and financing shouldn't slow down your focus on these issues. Instead, it should help a business grow. Financing from OnDeck could help you focus on and grow your business, with loans up to $250,000 available to 700+ different industries.
Moreover, OnDeck offers flexible terms and rates based on your business' performance. Given approvals are not solely based on personal credit history, an OnDeck loan could be an attractive option when compared to a traditional bank loan. Additionally, we offer a quick response to loan applications. They will qualify and evaluate business performance based upon a variety of important performance metrics. Moreover, if approved, it is possible to be funded in as fast as one business day.
Since 2007, OnDeck Group has issued over US$12 billion in loans in the US, Canada and Australia for many business needs. These include inventory purchase, equipment acquisition, hiring and general corporate purposes. OnDeck has been trusted by over 80,000 small businesses across the US, Canada and Australia by providing them with a loan to help them build a growing and thriving enterprise.
Why do we have OnDeck on our lending panel
Created to support and empower small businesses, OnDeck is 100% committed to serving its customers with the smartest financing solutions and world class service. OnDeck is the secure financing service that Australian small business owners can truly rely on. Fox Finance Group have had OnDeck on our panel of business loan lenders for some years now and have been able to assist a number of SME clients achieve their funding goals with limited fuss.
Here at Fox Finance Group we are very passionate about educating our customers and providing them as much detail as we can so they can make an educated decision.
We provide our customers a wide range of loan repayment calculators so you can work out how much your finance could be and much more.
Our team are here to help you when you have more questions or are ready to apply. Apply online or speak with the team on 1300 665 906.
If you'd like to know how much you qualify for, no problem, speak with us about setting up a loan pre-approval so you know exactly how much your loan will be even before you commit to proceed. This is an obligation free service that we provide our customers.
Here at Fox Finance Group, our team care about helping you understand your credit score and what it means for you. Speak with your Lending Specialist about how we help you protect your credit score and what you can do to grow your credit rating.

Why Do So Many Customers Trust Us?
We have access to the best lenders wtih the lowest interest rates
We offer you a free credit assessment without affecting your credit score
We provide loan pre-approvals so you can go shopping with peace of mind
We help you understand and protect your credit score
We offer a speedy service with same day loan approvals
We do all the running around and hard work to find you the very best deal
Speak with a Lending Specialist Now!

In using our loan calculators you agree to our Disclaimer.


Responsible business loans


Truthful, transparent information


The best customer experience


Respect for our customers

Privacy and data security


Speak with a Lending Specialist Now!
Looking for the best loan?