Learn more about Rowdie Lang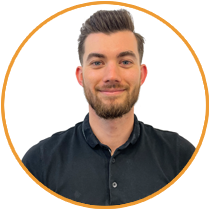 Nickname: Rawhide
Time in the industry: 1+ years - Fresh to the Finance Industry, but hungry to learn.

Fun fact or something nobody knows about you: I was part of the AIS's national talent identification and development squad for sprint kayaking.

Hobbies: Playing guitar and writing music, working on cars, playing sport and gym.

The best advice you have been given: Close only counts in lawn bowls.

Favourite song: Little wing by Stevie Ray Vaughan.

Dream holiday destination: The French Riviera.

The one thing you can't live without: There's 2, my car and my guitar.

What song reflects your personality: Stiff Upper Lip, AC-DC.

Finish the sentence.... As a child I always: looking for more food to eat.

If you had a super power what would it be: To be able to cook like Gordon Ramsay.