Learn more about Amy James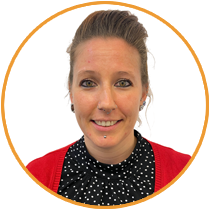 Nickname: Don't really have one if anything would be Aims
Time in the industry: 6yrs
Fun fact or something nobody knows about you: Harry Potter and Twilight obsessed!!!!!!!!!
Hobbies: CrossFit
The best advice you have been given: "Don't wish it was easier, wish you were better. Don't wish for less problems wish for more skills."
Favourite song: Paradise by the dashboard light Meatloaf
Dream holiday destination: Rome
The one thing you can't live without: Coffee
What song reflects your personality: Queen Don't stop me now
Finish the sentence.... As a child I always: Eating
If you had a super power what would it be: To be a Vampire!