Bad Credit Jet Ski Finance
Have you found the perfect jet ski and need some finance before you can hit the open water?
You may have been declined by the Dealership, your bank or another broker due to your previous credit track record. Maybe you have missed some payments on your bills. We don't believe that it necessarily means that you don't deserve a second chance with a Jet Ski loan. At Fox Finance Group, we understand that some people simply need a second chance.
Fox Finance Group was founded on the idea of helping people nobody else can. Does this sound familiar? You've had some issues in the past that are now no longer holding you back from being able to repay your next loan commitment. If this is you, then our team will do everything in their power to help find the right loan product for you.
Apply now for Fast Approval or speak with the team on 1300 665 906 for more information.

If you'd like to know how much you qualify for, no problem, speak with us about setting up a bad credit Jet Ski loan pre-approval so you know exactly how much your loan will be even before you commit to proceed. This is an obligation free service that we provide our customers.
Our job is to find you the very best Bad Credit Jet Ski Finance at the lowest rates and repayments available on the market today. No matter what brand of Jet Ski you are looking at, Sea Doo, Yamaha, Kawasaki and more, we have the right lenders on our panel offering the best jet ski finance deals today.
Apply now for fast approval.
If you'd like to know how much you could borrow before proceeding, no problem, speak with us about settting up a bad credit jet ski loan pre-approval so you know exactly how much your loan will cost before you commit to purchasing. This is an obligation free service that we offer to our customers.


Are you Eligible for a Jet Ski Loan?*
To increase your chances of approval with our panel of lenders, you must: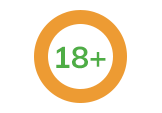 Be 18 years of age or older.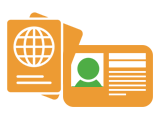 Be a permanent 'Australian Resident' or citizen.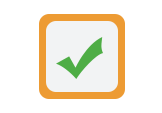 Be currently employed 6 months or have been self-employed for a minimum of 12 months.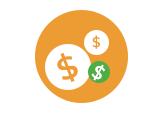 Earn an income of $45,000+ gross or more.
*All applications for finance are subject to normal financier credit approval criteria. Terms and conditions are available on application. Fees and charges apply.
Reward Yourself, You Deserve It!
We have a number of banks and Jet Ski lenders on our panel ready to help our customers with the best Jet Ski loan deal.

Why let us help you get the Best Jet Ski Finance deal?
We Have Access to All the Best Jet Ski Lenders

We Negotiate the Best Rates and Lowest Repayments

We Do All The Running Around For You

We Have Same Day Approvals Available



A number of our customers decide to get us to set up a Jet Ski Loan Pre-Approval before they head out to find their ideal jet ski. This is a Free Service that we provide which can give you peace of mind knowing exactly what you can spend before hitting the shops.


Let us help you today! Apply online or call 1300 665 906 to speak with one of our Jet Ski Finance Specialists.
* The comparison rate is calculated on a secured loan of $40,000, fixed for a term of 5 years, new goods, and is subject to change. Warning: The comparison rate is true only for the example given and may not include all fees and charges. Different terms, fees or other loan amounts may result in a different comparison rate.

Competitive
We have access to some of the lowest industry rates giving us the competitive edge to find you the best rate finance.

Fast approvals
We work hard to get your finance approved fast. Same day approvals are available - ask us how!

Easy
We do the running around for you and compare finance options and rates from over 30 lenders.

Flexible terms
We find and compare finance options that best suits your needs and budget with flexible 1-7 year terms available.
What are the next steps from here?