Business Car Loan Experts!
At Fox Finance Group, we are experts when it comes to financing vehicles for businesses. It doesn't matter if it's a ute loan, van loan, truck loan or any sort of vehicle for business use, we can help.
If you'd like to know how much you qualify for, no problem, speak with us about setting up a car loan pre-approval so you know exactly how much your loan will be even before you commit to proceed. This is an obligation free service that we provide our customers.
You may have been declined by other banks or brokers due to not having your financials up to date, or you may have missed some payments on some of your bills, but that doesn't mean you don't deserve a business car loan. At Fox Finance Group, we understand business and we will finance that new ute, van or truck that you are needing for your business.
Trust Our Expertise
At Fox Finance Group, we're committed to providing outstanding customer service and treating each customer with respect and integrity. We understand that finding a vehicle loan can be complicated, and you can rely on us to communicate honestly and fairly about the terms of your loan.
We can help you find a business car loan that fits your budget and enables you to get the business vehicle you need. Call us on 1300 665 906 to learn more about how we can help you.
Let Us Find You Your Dream Vehicle
Whether your vehicle is personal or for business use, you can't drive just anything. The vehicle you drive needs to reflect your or your company's personality, needs to be reliable and needs to make a good impression.
Your financial situation shouldn't stand in the way of you driving the vehicle you want or need. We offer Lo Doc car loans to help you get started on your dream of owning a car. We also offer business car loans, ute loans and van loans. No matter what your vehicle needs are, we can help you afford a car that fits them.
We can help clients in North Brisbane, the Sunshine Coast and all around Australia find loans that fit their needs. By working with over 30 different lenders, including our sister company Ume Loans, we can find loans for a wide variety of customers in varying financial standings.
Take a look at our excellent range of business loan solutions below.
Chattel Mortgage
The chattel mortgage is an excellent option for businesses because it allows you to claim back the GST from your purchase in your next BAS period giving your cash flow a great boost. You also get all the normal tax deductibility benefits of a business car loan.
Hire Purchase
If you would like to hire a vehicle for a set period of time, our Corporate Hire Purchase (CHP) may be right for you. This commercial finance facility allows you to repay the hire cost over a predetermined timeframe, and there are also options that allow you to retain ownership at the end of the contract.
Low Doc
Lo Doc business car loans are great for business owners who have not got their tax returns up to date. We find many self-employed people in this category and today many of our financiers offer lo doc loans at the same low interest rates. So don't wait any longer for that car!
If you need a lo doc car loan, we can help you gather the right documentation and get a car loan that you can handle. Call us today to help you find a vehicle to suit your business needs and get you on the road!
Lease
Available for businesses and self-employed individuals, a lease is a tax-effective solution that is commonly described as a rental contract. It allows you to finance your vehicle with no capital outlay, saving you from putting down a chunk of money upfront.
If you have a paid car allowance as part of your salary, our novated leases may be right for you. Give us a call today to find out more on 1300 665 906.
Here at Fox Finance Group, our team care about helping you understand your credit score and what it means for you. Speak with your Lending Specialist about how we help you protect your credit score and what you can do to grow your credit rating.
Are you Eligible for a Car Loan?*
To increase your chances of approval with our panel of lenders, you must: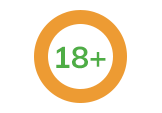 Be 18 years of age or older.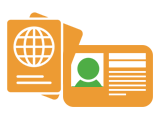 Be a permanent 'Australian Resident' or citizen.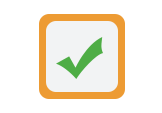 Be currently employed 6 months or have been self-employed for a minimum of 12 months.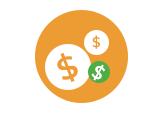 Earn an income of $45,000+ gross or more.


Competitive
We have access to some of the lowest industry rates giving us the competitive edge to find you the best rate car finance.


Fast approvals
We work hard to get your finance approved fast. Same day approvals are available - ask us how!


Easy
We do the running around for you and compare car finance options and rates from over 20 lenders.


Flexible terms
We find and compare car finance options that best suits your needs and budget with flexible 1-7 year terms available.
Car Loan Options
Let us Help You Get the Best Car Finance Today!
We Really Are Your Car Loan Experts!
We have been providing car finance to our clients for decades. The knowledge and expertise that we have gained over the years allows us to fully understand just about every scenario thrown our way, and offer our customers freedom of choice by having over 30 car finance lenders on our panel. Apply now for Fast Approval.
READ MORE
What are the next steps from here?