We Understand That Bad Things
Can Happen To Good People!
Bad Credit Personal Loans
Fox Finance Group was founded on the idea of helping good people that want to do the right thing with their loans and credit rating to get back on track financially.
Apply now for Fast Approval.
We've helped thousands of customers that were needing some money to consolidate some debts, fix their car and even to head away on their long awaited holiday.
If this sounds familiar, we may be able to help. You've had some issues in the past that are now no longer holding you back from being able to repay your next loan commitment. If this is you, then our team will do everything in their power to help find the right loan product for you.
What Are The Minimum Requirements To Qualify?
Be currently employed 6 months or have been self-employed for a minimum of 12 months.

Be earning an income of $45,000 or more.

You must be over the age of 18.

You must be a permanent Australian Resident or Citizen.
We have been providing loan options to people with less than perfect credit files since 2006. The knowledge and expertise that we have gained over the years allows us to fully understand just about every scenario thrown our way.
If you'd like to know how much you qualify for, no problem, speak with us about setting up a pre-approved loan so you know exactly how much your loan will be even before you commit to proceed. This is an obligation free service that we provide our customers.
Apply now for Fast Loan Approval.


We Help you Compare and Save

We Help you Get Back on Track

We Help you Understand Your Credit File

Apply Online Now for Same Day Approvals
Here at Fox Finance Group, our team care about helping you understand your credit score and what it means for you. Speak with your Lending Specialist about how we help you protect your credit score and what you can do to grow your credit rating.
Are you Eligible for a Loan?*
To increase your chances of approval with our panel of lenders, you must: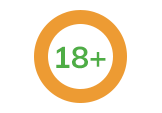 Be 18 years of age or older.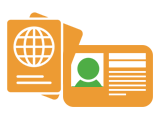 Be a permanent 'Australian Resident' or citizen.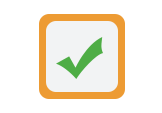 Be currently employed 6 months or have been self-employed for a minimum of 12 months.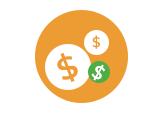 Earn an income of $45,000+ gross or more.
*All applications for finance are subject to normal financier credit approval criteria. Terms and conditions are available on application. Fees and charges apply.

Competitive
We have access to some of the lowest industry rates giving us the competitive edge to find you the best rate car finance.

Fast approvals
We work hard to get your finance approved fast. Same day approvals are available - ask us how!

Easy
We do the running around for you and compare car finance options and rates from over 20 lenders.

Flexible terms
We find and compare car finance options that best suits your needs and budget with flexible 1-7 year terms available.