Bad Credit Car Loans
Fox Finance Group was founded on the idea of helping good people that want to do the right thing with their loans and credit rating to get back on track financially.
Does this sound familiar? You've had some issues in the past that are now no longer holding you back from being able to repay your next loan commitment. If this is you, then our team will do everything in their power to help find the right loan product for you.
What Are The Minimum Requirements To Qualify?
Be currently employed 6 months or have been self-employed for a minimum of 12 months.

Be earning an income of $45,000+ or more.

You must be over the age of 18.

You must be a permanent Australian Resident or Citizen.
Our job as your Personal Car Lending Specialist is to find and tailor the best car loan solutions at the lowest rates and repayments available on the market today. No matter what style or brand of car you are looking at, we have the right lenders on our panel offering the best car finance deals today.
Apply now for Fast Approval or Call and Speak with one of our Experienced Bad Credit Loan Specialists on 1300 665 906 for more information.

If you'd like to know how much you qualify for, no problem, speak with us about setting up a car loan pre-approval so you know exactly how much your loan will be even before you commit to proceed. This is an obligation free service that we provide our customers.
You may have been declined by other banks or brokers due to your track record, or you may have missed some payments on your bills, but that doesn't mean you don't deserve a car loan. At Fox Finance Group, we understand that some people simply need a second chance.
Get Our Top Tips To Having Your Loan Approved
Click here to read our top tips that have been put together by our experts to explain what you can do to have your loan approved first time.
Are you Eligible for a Car Loan?*
To increase your chances of approval with our panel of lenders, you must: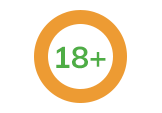 Be 18 years of age or older.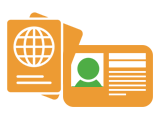 Be a permanent 'Australian Resident' or citizen.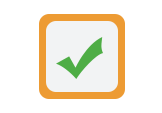 Be currently employed 6 months or have been self-employed for a minimum of 12 months.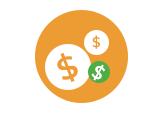 Earn an income of $45,000+ gross or more.
*All applications for finance are subject to normal financier credit approval criteria. Terms and conditions are available on application. Fees and charges apply.
Some of Our FAQs
What are your Rates / Fees?
As your Finance Broker, we don't set the interest rate or terms. The role that we play for you is to fully understand which Lender on the market is offering the best loan package for your situation. If you're not happy with what we are able to negotiate on your behalf, you can simply let us know that you don't wish to proceed with the loan offer. Our loan pre-approval process costs you nothing and commits you to nothing, you are in control the whole way through our process.
I Have Bad Credit, Can I Still Apply?
Yes! Even with some previous or current credit infringements you may still be eligible for loan pre-approval. Our Lending Specialists are experts in this field, and rest assured that we will always provide you with the best options for your situation.
What Kind of Car can I Get?
Fox Finance Group offer a complimentary vehicle finding service. We have a strong relationship with a business that offers our customers a FREE vehicle finding service. You can simply let them know what type of car you would like to purchase, and their role is to find you the best car that suits your needs. They will even negotiate on your behalf.
How Long Does it Take to Get Pre-Approved?
We have a fast online process. Using the latest technologies to help you, we can have a loan pre-approval in place within 2 business days.
Why Do So Many Customers Trust Us?
We know bad credit car loans better than anyone else
We offer you a free credit assessment without affecting your credit score
We provide loan pre-approvals so you can go shopping with peace of mind
We help you understand and protect your credit score
We offer a speedy service with same day loan approvals
We do all the running around and hard work to find you the very best deal


Competitive
We have access to some of the lowest industry rates giving us the competitive edge to find you the best rate car finance.

Fast approvals
We work hard to get your finance approved fast. Same day approvals are available - ask us how!

Easy
We do the running around for you and compare car finance options and rates from over 20 lenders.

Flexible terms
We find and compare car finance options that best suits your needs and budget with flexible 1-7 year terms available.
Car Finance Options
Let us Help You Get the Best Car Finance Today!
We Really Are Your Car Loan Experts!
We have been providing car finance to our clients for decades. The knowledge and expertise that we have gained over the years allows us to fully understand just about every scenario thrown our way, and offer our customers freedom of choice by having over 30 car finance lenders on our panel. Apply now for Fast Approval.
READ MORE
What are the next steps from here?