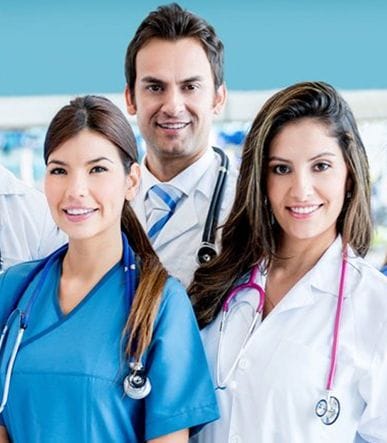 Finance for Allied Health
Are you an Allied Health worker looking for finance? At Fox Finance Group we offer a tailored service specifically for Allied Health professionals who are seeking business and personal finance.
We understand that as an Allied Health worker, you're busy and have a lot of responsibilities - which is why we make things simple. We work hard to deliver ultimate satisfaction with our service and providing you with the very best end loan product. We offer an end to end service which means that we work with lenders and can negotiate on your behalf, securing the most relevant lending product for you.
Our Suite of Services
Home Loans For Allied Health Workers
Investment Loans For Allied Health Workers
Commercial Finance For Allied Health Workers
Business & Practice Loans For Allied Health Workers
Car Finance and Loans For Allied Health Workers
Self Managed Super Fund Loans For Allied Health Workers
Medical Equipment Loans For Allied Health Workers
Apply online now or call and speak with one of our Lending Specialists now on 1300 665 906.
The Fox Finance Group difference:
We can open doors to attractive interest rates and favourable lending conditions for Allied Health workers. In fact, because your industry is regarded generally as very secure, and we have built long standing relationships with our panel of banks and industry specific lenders, we are able to help you access loans at our industry's lowest rates.
At Fox Finance Group, we have lending specialists that can provide help for Allied Health workers and will be there by your side to ensure you get the best possible loan and structure with the best lender first time.
Our team have been recognised by Australia's best lenders as professionals in their field. Our lenders know that we have taken the time to understand our clients needs prior to making the loan submission to them. This means that the lenders on our panel know that when they see a loan submission from Fox Finance Group, they will have all the information on hand to make a quick loan decision for our client.
Allied Health workers enjoy a range of benefits when working with Fox Finance Group:
Get access to the best deals and industry-specific lenders
Save time and money with paperwork and conveyancing management
Enjoy access to hundreds of loan products with one point of contact
Hassle free finance that can be processed fully online
Access to a fixed offset account if desired
We manage the whole process from start

Discover the easy way to secure finance for Alliend Health workers and save precious hours comparing lenders when you work with Fox Finance Group. We are here to make finance for Chiropracors simple. We provide quality, friendly and a comprehensive service from start to finish.

Your Medico Lending Specialists
Arranging finance can be a huge pain point. Not only because you're time poor, but also because there is just so much information you have to wade through in order to get it right. We make it easy for you and ensure you get it right the first time, every time.
We can help you use your debt effectively by ensuring you get a financial product that gives you freedom - not limitations. After all, when you are looking to invest and need the capital to start, it's often overwhelming to think about looking for a lender. We customise your lending and financial products to ensure that you can realise your investment goals and setup a brighter financial future.

We take the time to sit with you and understand what your goals are - whether you want a refinance and reliase your equity, or if you want to make larger repayments to keep interest low - and then we lock in a financial product that meets your goals.

Low fees, no deposit
When you work with a standard lender, there is a range of fees and service charges that are fairly common. But when you work with us, we have the capacity and understanding to source you a loan product that may come without fees or charges and in many cases requires no deposit.

Access to industry-specific loans and products
A medical professional is seen as a low-risk individual when it comes to lending, and we help you to take full advantage of this status. We can connect you with a range of lenders for every stage of you business and commercial funding - whether it's a new practice your're purchasing or a loan for some medical equipment.

Timely and swift approvals
We know how valuable your time is to you, that's why we keep relevant paperwork to a minimum and only get in touch with you for the essentials. We respond quickly, and we know that you may work unusual hours - so we're happy to come to you to go over the points no matter where you are in South-East Queensland.

Benefits of working with Fox Finance Group
Enjoy a range of benefits when working with Fox Finance Group if you are a medical professional:
Access hundreds of loan products with one personal contact
Have access to your own personal Lending Specialist ongoing
Get access to the best finance deals today
Save time and money
We do all the legwork for you
Medico Finance Options
Medico Finance
Fox Finance Group provide tailored mortgage and finance broking services exclusively to practicing medical professionals. Our streamlined medico lending process allows us to provide a simple, straight forward and efficient service ensuring our clients access the most competitive finance options with minimum fuss.
If you're a Doctor, Dentist, Veterinarian or an Allied Health Practitioner you could be eligible for preferential interest rates and waivers to fees such as lenders mortgage insurance.
READ MORE
Eligible Medico Professions Include:
Anaesthetist
Cardio Thoracic Surgeon
Cardiologist
Chiropractor
Clinical Pharmacologist
Cosmetic Surgeon
Dentist
Dermatologist
Ear and Throat Surgeon
Emergency Surgeon
Endocrinologist
Gastro Intestinal Surgeon
Gastroenterologist
General Practitioner (Medical Practitioner)
General Surgeon
Gynaecologist
Haematologist
Hepatologist
Immunologist
Nephrologist
Neuro Surgeon
Neurologist
Obstetrician
Oncologist
Ophthalmologist
Optometrist
Oral and Maxillofacial Surgeon
Orthopaedic Surgeon
Orthopaedic Registrars
Otolaryngologist
Paediatric Surgeon (Neonatal/Perinatal)
Pathologist
Pharmacist
Physiotherapist
Plastic Surgeon
Psychiatrist
Radiologist (excludes Radiographers)
Reconstructive Surgeon
Respiratory/Thoracic Surgeon
Rheumatologist
Surgeons
Urologist
Vascular Surgeon
Veterinarian