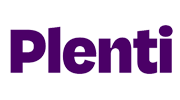 A more rewarding financial world
Plenti pride themselves on bringing borrowers and investors together to help them achieve more with their money. It's as simple as that.
Your money should be working harder for you
Consumer finance deserved a shake-up. Personal loans were too expensive and investment options for everyday people were few and far between. Worst of all, there was nowhere Australians could come together to get more out of their money, together.

So we stepped up
At Fox Finance Group, we have partnered with Plenti to bring to the marketplace a personal loan product in a more efficient financial system by giving power back to the people. Through their peer-to-peer lending platform we're able to connect those who have money to invest with those who want to borrow it, providing better value for everyone. It's that simple.
Australians are achieving more thanks to Plenti
What does that look like? Over 2,500 home renovations, 1,500 holidays, 500 weddings, 200 boats and thousands of other pursuits and dreams turned real.
They empower borrowers to make thoughtful and astute decisions about their financial futures, without the penalty of pointlessly high interest rates.
The personal loans that our Lending Specialists are able to help our customers with via Plenti are fast, flexible secured or unsecured with terms from 6 months to 5 years. They reward strong credit history with great rates and terms that suit you, for borrowing amounts between $2,001 and $45,000.
Here at Fox Finance Group we are very passionate about educating our customers and providing them as much detail as we can so they can make an educated decision.
We provide our customers a wide range of loan repayment calculators so you can work out how much your finance could be and much more.
Our team are here to help you when you have more questions or are ready to apply. Apply online or speak with the team on 1300 665 906.
If you'd like to know how much you qualify for, no problem, speak with us about setting up a loan pre-approval so you know exactly how much your loan will be even before you commit to proceed. This is an obligation free service that we provide our customers.
Here at Fox Finance Group, our team care about helping you understand your credit score and what it means for you. Speak with your Lending Specialist about how we help you protect your credit score and what you can do to grow your credit rating.

Why Do So Many Customers Trust Us?
We have access to the best lenders wtih the lowest interest rates
We offer you a free credit assessment without affecting your credit score
We provide loan pre-approvals so you can go shopping with peace of mind
We help you understand and protect your credit score
We offer a speedy service with same day loan approvals
We do all the running around and hard work to find you the very best deal
Speak with a Lending Specialist Now!

In using our loan calculators you agree to our Disclaimer.
Speak with a Lending Specialist Now!
Looking for the best loan?