Learn more about Tim Henderson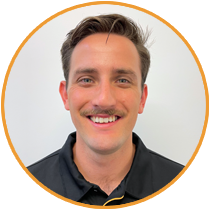 Nickname: Just the classic Timbo or Tim Timma
Time in the industry: Just started out but keen to crack in and keep learning.
Fun fact or something nobody knows about you: I love Pizza, I could eat it all day every day.
Hobbies: Skiing (Snow), Camping, Four Wheel Driving, going out for smashed avo & Coffee (typical Melbournian)
The best advice you have been given: A diamond is just a piece of coal that did well under pressure.
Favourite song: Heat Waves - Glass Animals
Dream holiday destination: There are a couple but I would have to say a month skiing the powder highway in Canada or Bora Bora.
The one thing you can't live without: My two sausage dogs Donny & Earl
What song reflects your personality: Happy - Pharrell Williams
Finish the sentence.... As a child I always: kept my parents on their toes.
If you had a super power what would it be: Time Travel, how cool would it be to jump back in time and see all of history's major events.