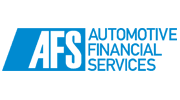 AFS Established 1988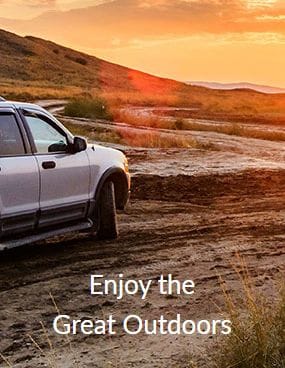 Founded in 1988, AFS pioneered the specialist consumer non-conforming and mid-prime auto loan market in Australia and has become a well recognised and respected lending institution when it comes to car finance.
AFS is a specialty consumer finance business that provides credit to consumers resident in Australia for the purchase of motor vehicles and leisure goods such as boats, motorcycles and caravans. AFS also specialises in providing finance to SME's for vans, trucks and light commercials.
The credit guidelines of AFS' regulated loan product have been developed over many years and have been designed to streamline the approval process for consumers with established credit and to scale-up verification for consumers whose circumstances fall outside the guidelines of mainstream lenders or are credit impaired.
AFS has a long heritage in consumer lending and was an advocate for taking credit to the Commonwealth, the introduction of the National Credit Code Protection Act 2009 and the general scaling-up of credit providers responsible lending obligations. The company takes its role in the Australian credit landscape seriously and prides itself on being a good corporate citizen. Most importantly, our professional approach to conducting our credit activities efficiently, honestly and fairly, and within the framework of our responsible lending obligations, ensures they build long and enduring relationships with finance groups such as Fox Finance Group.
In this age of automated banking, it is generally too hard for banks to provide the personal service that they once did. AFS, on the other hand, is a business built on the foundation of personal service. That is why so many Australians choose AFS for all their asset finance needs.
Here at Fox Finance Group we are very passionate about educating our customers and providing them as much detail as we can so they can make an educated decision.
We provide our customers a wide range of loan repayment calculators so you can work out how much your finance could be and much more.
Our team are here to help you when you have more questions or are ready to apply. Apply online or speak with the team on 1300 665 906.
If you'd like to know how much you qualify for, no problem, speak with us about setting up a loan pre-approval so you know exactly how much your loan will be even before you commit to proceed. This is an obligation free service that we provide our customers.
Here at Fox Finance Group, our team care about helping you understand your credit score and what it means for you. Speak with your Lending Specialist about how we help you protect your credit score and what you can do to grow your credit rating.

Why Do So Many Customers Trust Us?
We have access to the best lenders wtih the lowest interest rates
We offer you a free credit assessment without affecting your credit score
We provide loan pre-approvals so you can go shopping with peace of mind
We help you understand and protect your credit score
We offer a speedy service with same day loan approvals
We do all the running around and hard work to find you the very best deal
Speak with a Lending Specialist Now!

In using our loan calculators you agree to our Disclaimer.
Speak with a Lending Specialist Now!
Looking for the best loan?