Are You Our Next Sales Trainee Super Star?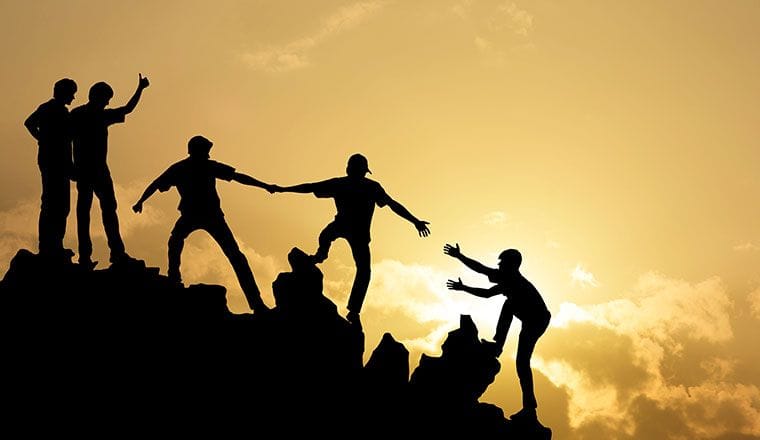 Do You Love Working in a Team?
Lending Specialist (Sales Trainee)
Are you a budding professional that is highly focused, clear-thinking and organised? Are you looking for a career, not just a job? Are you driven by the need to succeed?
If you answered yes to these questions, then we'd like you to take some time to relax and read on....
IS THIS YOU?
You have a history of personal development and have demonstrated a high desire to achieve results not only for your own personal gain, but for a greater purpose. You are willing to challenge your way of thinking and not be afraid to fail as you strive to succeed. You are willing to push yourself outside of your comfort zone (in a positive way).
Your previous experiences working within a fast pace sales team environment are clearly evident and you can demonstrate your ability to work autonomously. You are a very well organised individual both personally and professionally. You have incredible time management and prioritisation skills along with a proven track record of having a strategic and methodical approach to reaching your goals.
You exhibit fantastic problem solving skills and have the ability to build long lasting relationships with ease. You have a high level of computer competency with a good understanding and experience in using customer relationship management systems.
What Personal Qualities Do We Love?
Self-starter, energetic, influential, motivated, take-charge, independent, honest, integrity, loyal, articulate, communicative, strategic, sense of humor, organised, efficient, punctual, confident, firm, decisive, non-judgmental, polite, pleasant, conscientious, practical, spontaneous, thorough, diligent, intelligent, problem solver, compassionate, good listener, attentive, patient, disciplined, thoughtful, flexible, multi-task able.
If you identify well with these characteristics we encourage you to read on....
WHY JOIN OUR TEAM?
Not only will you have the chance to personally grow and dramatically increase your skills and experience, but we also offer an extensive professional development program. The business experiences available are abundant and we reward high performance, loyalty and people who are willing to go the extra mile!
So, given you step up, live the culture, and become a better YOU whilst helping us achieve our intentions, you will be rewarded not only financially but also personally. Plus, you will have a clearly defined career pathway to set your sights on.
THE BUSINESS & ROLE:
Fox Finance Group (www.foxfinancegroup.com.au) is an innovative financial services business based on the beautiful Sunshine Coast in Queensland. We are seeking an outstanding budding professional to join our team as a Lending Specialist (Sales Trainee). The success of the person in this role is integral to our business growth strategy and will provide the right hungry sales performer a long term career path within our organisation.
This role offers the right person many challenges including but not limited to learning new skills, understanding and delivering fantastic results using our proven sales process, learning and understanding many financier's lending matrix at the one time, delivering the highest customer service standards in our industry (yes, we survey every client about their experience with us), professionally interview clients over the phone to accurately identify their lending needs before following a strict compliance process to settle their loan for them, prepare and execute finance and insurance contracts whilst ensuring data accuracy is maintained to the highest level.
WHAT DO WE BRING TO THE TABLE?
Fox Finance Group was established in 2006 and has since built a very strong industry brand and fantastic reputation.
We help our team grow both personally and professionally.
We have developed a very professional and supportive team environment to work within.
We have a structured on-boarding process with full in-house training provided on an ongoing basis.
We provide qualified customers looking for a loan right now for you to help.
We offer an above industry income achievable for the hungry sales performer.
We provide access to our extensive panel of lenders and insurers. (50+ Industry Partners)
We have an open and relaxed management communication style.
We offer a unique intra-office referral program so you can help more customers right across the lending landscape. (Home Loans, Business Loans and Commercial Loans)
We have unique access to a private funding lender to help us get more applications approved when other lenders say no.
REMUNERATION:
On offer is a full-time position that attracts an industry award base salary. Upon successful completion of your trainee period, you will be given the opportunity to participate in our bonus incentive scheme that for the right sales performer will return an above industry income.
NEXT STEP:
Please send your CV and Covering Letter addressing:
1. What has attracted you to this role?
2. Why do you feel this is the right opportunity for you?
IMPORTANT NOTE:
Any applications sent without a CV and Covering Letter addressing the opportunity and two points above will be disregarded.
TIMING:
Applications are closing soon.
You can jump the queue and apply in advance for this position online now.
Applicants required for an interview will be notified.
FINAL NOTE:
Finally, this role is NOT for the faint hearted. If you are looking for an amazing challenge and truly want to see your efforts help other people get what they want, please apply.