Big Four Cut Rates
Written on the 14 July 2018 by Nathan Drew, Fox Finance Group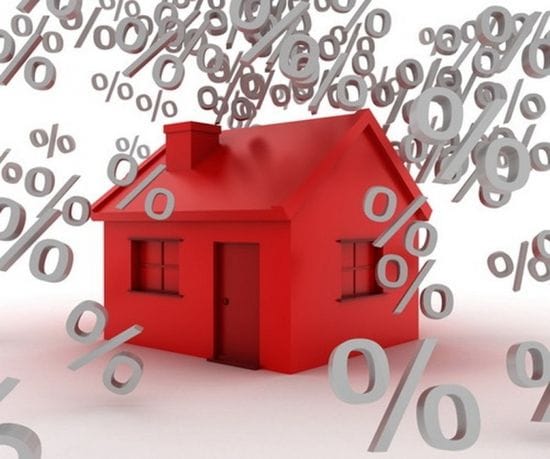 Big Four Banks Cut Interest-Only Rates to Lure Property Buyers Back to the Market
Interest-only home loans are making a comeback for residential property buyers after increasingly punitive interest rates and tougher lending terms than their rival products.
The home loans, which allow borrowers to pay only loan interest for some of the term, are being repackaged by major lenders with lower more competitive rates coupled with principal and interest alternatives.
Westpac, for example, the nation's second-largest lender, is cutting interest-only mortgage rates by up to 30 basis points for new investor borrowers. Its fixed-rate headline rate is currently 4.39 per cent for one year and 4.15 per cent for two at the time of writing. (18/06/2018)
CBA, Australia's largest lender, has recently cut a range of fixed interest-only home loans ranging from one to four years by up to 50 basis points. Its two-year fixed interest-only investment home loan has a headline rate of 4.34 per cent.
Bankwest, Homeloans.com and BlueBay Home Loans also cut rates by up to 20 basis points and boosted features for borrowers who might not qualify with the big four banks.
ING, Macquarie Bank and Virgin Money have also come to the party with reduced rates on their interest-only home loan products.
Income-only home loan packages are being spruced up after the Australian Prudential Regulation Authority removed caps on lenders in exchange for a written commitment by their boards that they would boost scrutiny of borrowers' capacity to repay.
Regulators have continued to voice their concerns about the nation's soaring household debt level. The household debt to income ratio is currently 200% and APRA will be watching their take up closely because of fears that interest-only loans could again become the home loan of choice.

Interest-Only Housing Loans are More Expensive
On average investors are paying 32 basis points more for interest-only loans than owner occupiers, or 4.59 per cent compared to 4.27 per cent, according to Canstar, which monitors both rates and fees.
Lenders are dusting off some of their previously more sought-after loans in a bid to reinvigorate the residential property market that has stalled in recent times.
Analysis of 50 lenders during May 2018 revealed that they are repricing loans across much of their investor and home buyers range with decreases in some interest-only and principal and interest loans being offset by increases in others. A balancing of the books so to speak.
Increased Pressure from Regulators
Lenders have come under scrutiny from prudential regulators and the banking royal commission to ensure that borrowers are comfortable with their repayments for the term of the entire loan, not just the initial interest-only period. They are closely scrutinizing borrowers' capacity to service the repayments by requiring more comprehensive detailed analysis of the applicant's income, including overtime and any rentals, and monthly spending on everything from mobile phones, internet, private health, school fees to gyms and cable television.
ATO Crackdown
Interest paid on an interest-only home loan for investment properties is usually tax deductible, but it is not deductible if you are an owner-occupier.
The ATO is warning it will be paying very close attention to excessive interest rate claims made by investment property owners, such as where property owners try to claim borrowing costs on the family home as well as their rental properties.
ATO has warned that another focus will be the incorrect apportionment of rental income and expenses between joint owners, such as where deductions on a jointly-owned property are claimed by the owner with the higher taxable income, rather than jointly.
Buyer Beware
As with any investment there are inherit risks. For example, interest-only borrowers may not build any equity during the term as housing prices may remain stagnant and the loan principal will not be reduced. They also face increased repayments at the end of the interest-only period, which means borrowers need to plan ahead to meet the higher repayments come the initial term end.
Its best to speak with a trusted Finance Broker to help you work out if an interest-only loan is the best option for you after considering your overall investment strategy.
Borrowers can seek advice from their Finance Broker before switching to the cheapest interest-only loan to gain a full perspective of how much money they stand to save by making the switch. Making the switch could involve expensive transfer fees and you need to keep in mind that lenders can put up variable rates at any time.
Bigger Deposits Required
Further, many lenders are lowering rates but raising deposits and toughening their lending terms. A typical deposit on a $1 million residential property has nearly tripled from about $50,000 to $150,000 during the past three years, increasing pressure on the Bank of Mum and Dad or unsecured loans to make up shortfalls, lending analysis shows, according to analysis by RateCity.
Deposits required for nearly eight out of 10 home loans have increased from a minimum of about 5 per cent of the property price to about 15 per cent of the price for investors and 12 per cent for owner-occupiers, the analysis show.
A few lenders still offer loans with smaller deposits but generally the big four banks are asking for up to 20 per cent deposit on investment loans. Watch this space as things heat up as reduced loan equity (deposit) requirements could be another bargaining chip used by the banks as they all fight for market share.
We hope you have enjoyed this article.
Do You Have Someone Experienced in Your Corner?

Fox Finance Group is one of Australia's leading personalised financial service organisations. We have spent many years getting things right so that you can rest assured that you are getting the very best financial advice available on the market today. We work for you, not the banks, plus we can have a loan pre-approved ready to go the same day!
As a Fox Finance Group Client, you have access to your very own Accredited Loan Specialist along with access to your very own Qualified Financial Planner. Our team comprises of specialists with many years' experience in Car Loans, Home Loans, Bike Loans, Boat Loans, Jet Ski Loans, Camper Trailer and Caravan Loans, Truck Loans, Personal Loans, Business Loans, Insurance, Financial Planning and more. Yes, we have a large team here at Fox Finance Group ready to help you.
We pride ourselves on the unique personalised service that we provide our Clients. Your Loan Specialist can help you either over the phone, via email, at your home, at your work or at your own business. You get their direct email address and mobile number, which makes it easy for you to stay in contact with them when you have questions.
If you are keen to learn more or you are ready to act now, you can contact us on 1300 665 906.

Author:
Nathan Drew, Fox Finance Group
About: Managing Director - Fox Finance Group
Connect via:
LinkedIn